Flu Season Is Upon Us: How to Boost Your Immune System
Flu Season Is Upon Us: How to Boost Your Immune System
Written By Salud Chiropractic on November 9, 2020
---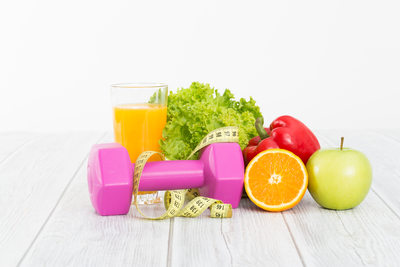 Flu season is just around the corner.
Every year, people want to know what they can do to boost their immune system to lower their risk of infection.
Thankfully, your Rohnert Park chiropractor has some tips that can build your immune health this winter.
Flu Season 2020: How to Boost Your Immune System
During the flu season, there are precautions you can take to reduce your risk of illness. The following steps can help strengthen your immune system, so it's in a better position to fight pathogens.
Avoid smoking
Find ways to reduce stress
Get plenty of sleep
Lose/gain weight if necessary
Drink alcohol in moderation
Exercise regularly
Get plenty of fresh air and sunshine
Drink plenty of water daily
Wash your hands often
Many of the lifestyle habits people have – high-stress jobs/schedules, poor diets, little-to-no exercise – can lower the immune response by increasing inflammation. Chronic inflammation can lead to chronic health conditions, which will further lower your immune function.
Where Does Chiropractic Care Fit into the Equation?
When your body is out of alignment, it creates stress. The muscles, tendons, and ligaments become tense, and full range of motion becomes difficult. Not only are you at a higher risk of pain and injury, but you're at a higher risk of chronic inflammation. Additionally, nerve compression can reduce the flow of cerebrospinal fluid, blood, and lymph, all of which carry away toxins and deliver nutrients throughout the body.
With chiropractic adjustments, you'll:
Reduce pain
Increase flexibility
Increase range of motion
Your Rohnert Park Chiropractor – Here to Help You Stay Healthy
During the 2020 flu season, we're faced with another attack on our immune system – COVID 19.
Dr. Angelica Farrell is an advocate for those in her community. She wants them to live their life to the fullest. To do that, they need to stay healthy.
One way to prevent illness is to follow CDC guidelines. Another way is to get regular chiropractic care to boost immune health. And finally, implement the recommendations Dr. Farrell gives you regarding nutritional and lifestyle adjustments. Doing so will keep your immune system strong, so you have a better chance of fighting off illness this winter.
Want more tips on how to build your immune health? Contact our team today at 707-206-9717 to schedule a consultation.

Posted In: Chiropractic Improving Immune System