Headache Treatment with Chiropractic
Headache Treatment with Chiropractic
Written By Salud Chiropractic on April 29, 2019
---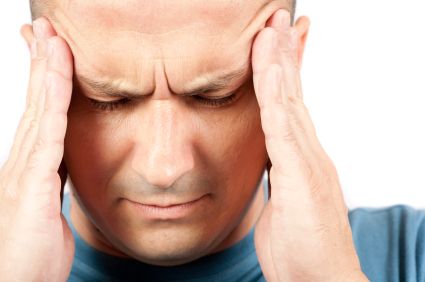 Few things are more frustrating than a headache.
Not only is it painful, but it makes focusing on anything nearly impossible.
All you want to do is lie down and take a nap, but that doesn't make the headache go away.
Not many people know that headaches can be treated effectively with chiropractic, which, unlike drugs, is a natural headache treatment.
How Do Chiropractic Treatments for Headaches Work?
Chiropractic treatments for headaches are effective because most headaches are either neurological or soft tissue-based.
The chiropractic process of manipulating the nerves, particularly the spine, is a surefire way to quell a headache. In fact, chiropractic care goes straight for the source of the pain and alters the conditions to support healing.
Focused treatment like this is a stark contrast to something like headache medicine, which merely masks symptoms, only for them to resurface later on.
Should there be any concern at the word, "manipulation," chiropractic is an entirely noninvasive and simple procedure.
Are There Other Headache Treatments that Work?
In addition to massage, headaches can also be treated by Cold Laser Therapy.
This treatment is another noninvasive solution for head pain, as it utilizes FDA-regulated medical lasers that penetrate 5cm below the epidermal surface. Take note that these lasers are a different class than cutting lasers, so there's no pain involved.
The light from the lasers will permeate the cells, which will activate the natural regeneration process.
There's also cranial sacral therapy, which is somewhat similar to chiropractic. The difference is that it involves massaging the joints in the cranium and pelvis, in addition to the spine.
Chiropractic: A Natural Headache Treatment
There are many options for treating headaches, but chiropractic is a natural headache treatment.
Not only will it get results, but it will do so with no invasiveness or side effects.
Likewise, cranial sacral therapy and Cold Laser Therapy have also proven to be powerful alternatives to tradition headache medicine.
Make a chiropractic appointment today and explore the many benefits these treatments afford.

Posted In: Chiropractic Headache Treatment