How Chiropractic Care Can Improve Seasonal Allergies
How Chiropractic Care Can Improve Seasonal Allergies
Written By Salud Chiropractic on March 25, 2022
---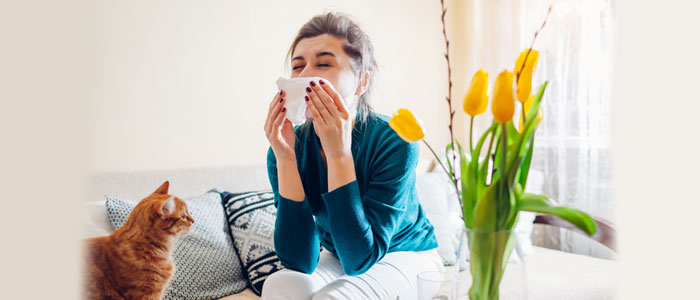 Many people who see a chiropractor come in for issues like back pain or auto injuries—but allergies? Yes, that too. Chiropractic care is an effective way of boosting your immune system and preventing seasonal allergies. Salud Chiropractic in Rohnert Park has helped patients overcome their allergies and other ailments since 2000.
The Connection Between Allergies and the Spine
Your spinal health can have a large impact on your overall health, including our immune system. Living with issues like back pain or neck pain can increase the stress in our lives. Stress and pain greatly reduce our immune system's ability to fight viruses, bacteria, and allergens.
Chiropractors perform adjustments and spinal manipulations that correct your spinal alignment and relieve pressure from nerves. In many cases, they may also relax muscle tissue to reverse stiffness and promote natural healing. Ensuring that you are not in pain greatly improves your immune system, as it allows your body to focus more energy on fighting off allergies.
Spinal misalignments prevent the proper flow of information through your nervous system. This weakens your immune system and may make you more susceptible to seasonal allergies. The goal of chiropractic care is to get your central nervous system to work in harmony with your spine and other areas of your body. This will help you get better sleep, feel happier, and give your body the energy it needs to fight off illnesses. Patients report that their backs, necks, and joints feel better after just a few adjustments. With allergy season right around the corner, it's important to prioritize your spinal health so you can live pain-free.
Chiropractic Care for Allergies in Rohnert Park
If you suffer from allergies, do something about it today. Dr. Angelica Farrell helps patients put their pain behind them and get back to doing the things they love. She believes in correcting the underlying cause of your allergies, not just the symptoms. With quality chiropractic adjustments, she works to ensure that you regain energy and boost your immune system.
We encourage you to schedule an appointment at Salud Chiropractic to see what our adjustments and therapies can do for you. Contact us at (707) 206-9717 for allergy treatment.

Posted In: Chiropractic Allergies