How Chiropractors Treat Neck Pain
How Chiropractors Treat Neck Pain
Written By Salud Chiropractic on April 25, 2022
---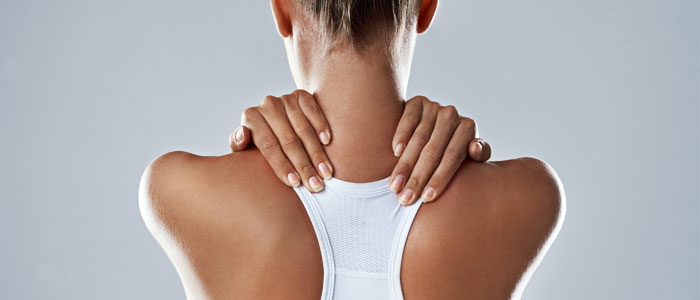 Not being able to move your head freely throughout the day, or having to wince when doing certain activities, is no way to live. Neck pain affects millions of Americans annually, and if you suffer from this condition, you aren't alone. The good news is that our chiropractors are trained to treat neck pain. If you live near Rohnert Park, CA, Salud Chiropractic offers affordable neck pain treatment.
Is Neck Pain Treatable?
Chiropractors like Dr. Angelica Farrell are specially trained to treat neck pain gently and safely. We use specific sophisticated adjustments to realign your spine and improve your neck pain. Other patients may benefit from our cold laser therapy, which promotes cell healing in your neck.
Some patients are worried about neck pain treatment because the neck is such a vulnerable part of the body. However, Dr. Farrell has an in-depth understanding of the anatomy of the neck. She is deeply experienced with neck adjustments designed to provide safe, effective pain relief.
Your first visit to Salud Chiropractic will involve a thorough examination of your condition. We will test your range of motion and ask you questions about your pain so we can establish a treatment plan. We will then perform gentle adjustments to target different areas of your neck. We work to realign your spine, relieve pressure from nerves, and encourage muscle tissue to heal.
Benefits of Chiropractic Care for Neck Pain
Treat your pain without the use of addictive painkillers.
Target your pain at the source, rather than the symptoms.
Receive holistic treatment that works especially for you.
Put an end to your neck pain without the need for surgery.
Receive lifestyle guidance on how to prevent your pain from returning.
Improve your neck pain after just a few visits.
Quality Neck Pain Treatment in Rohnert Park, CA
Living with chronic pain is something that nobody should have to go through. If you have untreated neck pain, schedule an appointment with an experienced chiropractor before the issue worsens. Salud Chiropractic is ready to help you put your pain behind you.
Contact our Rohnert Park chiropractic office today at (707) 206-9717 to schedule an appointment.

Posted In: Chiropractic Neck Pain Cold Laser Therapy