Is the Lockdown Causing Stress on You and Your Family?
Is the Lockdown Causing Stress on You and Your Family?
Written By Salud Chiropractic on February 10, 2021
---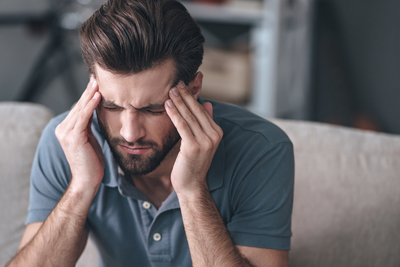 The lockdown resulting from the pandemic has had adverse socio-economic effects in society due to ongoing issues, including job losses, business failures, and mental challenges associated with those losses.
All the issues outlined above are predisposing factors to anxiety and stress. Social distancing, for instance, may have effects on mental health. The World Health Organization has stated that approximately 93% of countries report disruptions to necessary mental health services thanks to the COVID-19 pandemic.
What Are the Factors Accelerating Lockdown Stress?
The following conditions may expose your family to the risk of lockdown stress:
Job losses and business disruptions
Financial difficulties
Social Separation
Disrupted education structure or lack thereof
Symptoms of Lockdown Stress
Health practitioners have warned of the most pronounced early signs of lockdown stress. The symptoms may include one or a few of the following:
A rise in domestic violence
Unusual restlessness and excessive worrying
Insomnia
Severe anxiety and panic attacks
Changes in eating patterns and anorexia
Frequent crying and feeling emotional
Recurrent headaches and constant bodily pains
Increased use of stimulants which may occasionally result in drug abuse
Increased complaining
Children showing rebellious behavior and introversion
For children, pay attention for bedwetting, thumb sucking, and hyperactivity
Chiropractic Treatment of Lockdown Stress
If you or a person closest to you develops one or a few of the symptoms mentioned above, then you'll want to consider chiropractic treatment to help you better manage your stress. Chiropractic treatment of lockdown stress is a globally recommended approach to restoring mental health during the lockdown period thanks to various treatment methods, including massage therapy and chiropractic adjustments for adults and children. Chiropractic care has been know to help alleviate pressure on the nervous system and helping people cope more effectively with their environment and circumstances
Meet Dr. Angelica Farrell, the Head Chiropractor at Salud Chiropractic in Rohnert Park
The lead chiropractic doctor at Salud Chiropractic clinic, Dr. Angelica Farrell, is highly experienced and knowledgeable in diagnosing and treating spinal cord injury, back pain, whiplash, and allergy treatment
Dr. Angelica Farrell holds a Doctor of Chiropractic Degree from the Palmer College of Chiropractic West. Before receiving her degree, she had attended a pre-chiropractic course at Palmer College & San Bernadino Valley College.
Call us today for an appointment and free your family from lockdown stress.

Posted In: Chiropractic TMJ Treatment