Keep Stress Levels Down This Holiday Season
Keep Stress Levels Down This Holiday Season
Written By Salud Chiropractic on December 18, 2021
---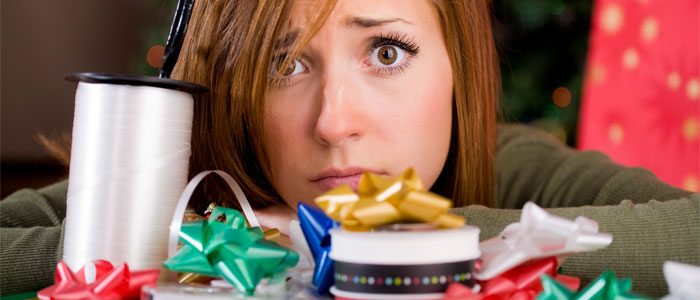 There's a reason why the winter holiday season is the favorite time of year for many Americans – it represents happiness, hope, spending time with family, and giving back. However, the winter holidays can also be extremely stressful, especially for those people in charge of taking care of others and making sure the season goes smoothly. If you find that your stress levels tend to spike around the holidays, take preventive measures to ensure that you are able to enjoy the holidays without feelings of anxiety.
Chiropractic care is a great way to reduce holiday stress. You should consider frequent adjustments with your local chiropractor to pre-empt your holiday stress or reduce any stress you are already feeling. People living in Rohnert Park, CA, trust Dr. Angelica Farrell and the healthcare team here at Salud Chiropractic to help them get rid of their stress over the holiday season so they can enjoy their favorite time of year.
Schedule an appointment today to get in touch with our chiropractor and learn more.
How Does Chiropractic Help Reduce Holiday Stress?
We often overlook the connection between the spine and our overall health and wellness, including our stress levels. The spine plays a major role in the functioning of our nervous system, which in turn helps control our mental health and the amount of stress that we feel. Taking care of the spine is critical to reducing stress and improving mental health. Chiropractors are experts at taking care of your spine – and Dr. Farrell has been doing just that for more than 20 years. When you come in to visit us, she will create a spine health plan that fits your schedule and your body's needs.
Through spinal and other adjustments, Dr. Farrell can help you reduce the tension in your muscles. With reduced tension comes improved range of motion and fewer feelings of stress and anxiety. Chiropractors can also identify current issues in your spine that are contributing to feelings of stress and tension – issues you may not even know exist. Then, they will create and execute a plan designed to eliminate those issues.
Get Your Stress Levels Down Today
It's been proven that chiropractic care works wonders for stress, mental health, and overall well-being. If you normally experience lots of holiday stress, or if you're already feeling it creeping in, schedule an appointment and pay us a visit at Salud Chiropractic in Rohnert Park so we can help you have a stress-free season.

Posted In: Chiropractic Stress Relief