Low Back Pain Treatment with Chiropractic Care
Low Back Pain Treatment with Chiropractic Care
Written By Salud Chiropractic on May 11, 2020
---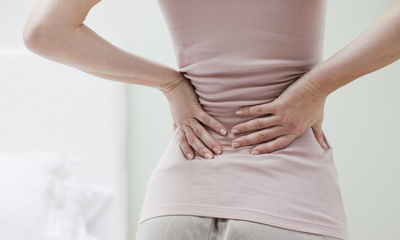 Lower back pain is typically caused by soft-tissue injuries including nerve-root compression, torn muscles/ligaments, and abnormal spinal joint movement.
The good news is that you can treat both chronic and acute back pain with chiropractic care. Chronic low back pain, which is a longer-than-normal pain, is commonly caused by conditions such as disc herniation and joint dysfunction issues. Acute low back pain, on the other hand, is a more common back pain that's usually caused by sudden injury and lasts for a shorter period – about six weeks.
What Does Chiropractic Low Back Pain Treatment Involve?
Chiropractic care for lower back pain comprises spinal manipulation and mobilization techniques.
During mobilization, the chiropractor stretches the affected muscles and joints within the lower back area to improve your range of motion. Spinal and manual manipulation typically involves the application of controlled thrusts to the affected vertebrae. While some techniques may use various instruments, the process is non-invasive and drug-free.
These spinal adjustments will restore your back's functionality and range of motion while minimizing nerve irritability. Some of the commonly used spinal manipulation techniques for lower back pain include:
Toggle Drop
Here, the chiropractor crosses their hands and then applies a controlled thrust to the affected vertebral joints for proper realignment.
Motion Palpation
This is a method used to diagnose whether there's any misalignment within the spinal column. Chiropractors identify these misaligned spinal joints causing low back pain through a series of specific hand movements along the spine.
Lumbar Roll
This technique requires you to lie on your side as the chiropractor applies a quick controlled thrust to the affected spinal region, instantly realigning the affected vertebrae.
Keep in mind that these are not the only spinal manipulation techniques for low back pain. Your chiropractor may apply other techniques and introduce passive modalities depending on the severity of your low back pain.
Find Quick Relief with Low Back Pain Treatment in Rohnert Park
Salud Chiropractic is dedicated to providing the best possible care for your low back pain. We understand the pain and discomfort you're going through, and that's why we have a "no wait policy" – we see all patients immediately.
Visit our chiropractic clinic in Rohnert Park today or call us at (707) 206-9717 to schedule an appointment with Dr. Angelica Farrell.

Posted In: Chiropractic Low Back Pain