Unable to Lose Weight? Try Cellular Detoxification for Weight Loss
Unable to Lose Weight? Try Cellular Detoxification for Weight Loss
Written By Salud Chiropractic on March 10, 2020
---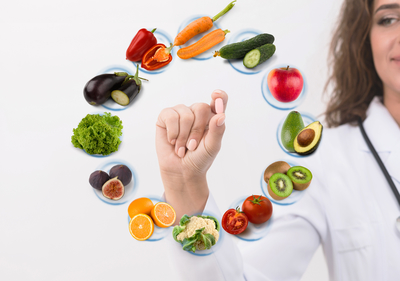 Trying to lose weight through regular cardio exercises but can't get any positive results? Your body could be overloaded with toxins!
Whenever toxins accumulate inside your body cells, they lead to membrane closure due to cell overloading. This locks in the toxins and locks out important nutrients from entering the cell. Other symptoms of cellular toxification include high blood pressure, digestive problems, dizziness, chronic fatigue, headaches, and hormonal imbalances.
Instead of using detox tea, which doesn't work and may be dangerous to your health, consider a detox regimen, a specialized meal plan, and a personalized exercise program to allow your body to naturally flush out the toxins and lose weight.
Cellular Detoxification in Rohnert Park at Salud Chiropractic
At Salud Chiropractic, our cellular detoxification is a five-stage program involving a true binding agent to flush toxins out of your cells. The steps include:
Removal of the source: We determine the source of the toxins in your body and find the best options to flush them out.
Cell membrane regeneration: We help you regain optimal cell functionality by reverting membrane closure. This enables your cells to optimally take in nutrients and detoxify.
Cell energy restoration: This aims at improving your cell ATP levels by providing the cell mitochondria with the necessary nutrients.
Reducing inflammation: We identify the causes of inflammation and facilitate improved cell communication, reducing cell inflammation.
Methylation restoration: Methyl facilitates optimal metabolism, hormonal production, DNA protection, and regulation of stress hormone levels.
With detoxified body cells, you can effectively lose weight.
Weight Loss Through Keto Meal and Exercise
One of the best ways of losing weight is implementing the Keto diet – a low-carb, high-fat diet. It involves reducing the carbs in your diet while replacing it with healthy fat.
As a result, your body is put in a ketosis state where it becomes efficient at breaking down fat for energy (instead of carbs). When combined with personalized exercises with a specialist, you'll be able to reduce weight naturally and fast.
Cellular Detoxification for Weight Loss in Rohnert Park
At Salud Chiropractic, Dr. Angelica Farrell will be happy to discuss your weight loss goals and concerns with you. We'll create a personalized weight loss program through cellular detoxification, Keto meal plans, and custom weight loss exercises.
Visit our clinic in Rohnert Park or call us at (707) 206-9717 to schedule an appointment.

Posted In: Chiropractic Weight Loss Treatment Cellular Detoxification