What is True Cellular Detox?
What is True Cellular Detox?
Written By Salud Chiropractic on October 7, 2020
---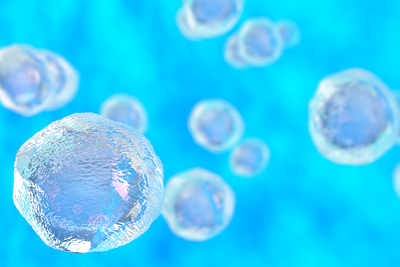 If you're an expert at maintaining a healthy diet and exercise, but still feel sluggish, True Cellular Detox could be your answer. While "detox" has become a recent buzzword, True Cellular Detox reaches the root of the problem at the cellular level to remove toxins from your body.
Toxins are unavoidable – they're in the air, water, clothes, and more – but a proper detox program can help put you on the right track toward a healthier lifestyle to fight against modern containments.
True Cellular Detox and Cleansing
Working at the cellular level, True Cellular Detox incorporates "5R's" to remove the toxins that accumulate in the body. The 5R's are a strategy for repairing cellular pathways that have become damaged to help your body heal itself:
Remove the source: Discovers the origin of the toxins and removes them
Regenerate the cell membrane: Allows the bi-lipid fat layer to function properly
Restore cellular energy: Produces ATP energy from the mitochondria
Reduce inflammation: Minimizes exposure to the root cause of toxins (food, pollution, etc.)
Reestablish methylation: Reduces stress hormones
Toxins prevent the body from functioning properly and cause chronic pain, hormonal irregularities, anxiety, and more. True Cellular Detox is a full-system detox that provides diet, exercise, and emotional strategies that cleanse the body of toxins that trigger inflammation and overloaded cells.
When you embark on the True Cellular Detox journey, you experience a prep phase, body phase, and brain phase. These phases support and clear toxins from your liver, gut, kidneys, lymph, brain, and more to develop long-term wellness.
Signs You Need True Cellular Detox
If your body isn't functioning optimally and traditional tests aren't giving you a straight answer, a detox could help you reach a healthier lifestyle. Common symptoms include:
High blood pressure
Digestive issues
Weight gain
Constant stress
Low energy levels
Chronic pain
Headaches and brain fog
Emotional and mood changes
Diabetes
Autoimmune disorders
Support Your Body's Ability to Heal Itself in Rohnert Park
Feeling off? Dr. Angelica Farrell, D.C. at Salud Chiropractic will examine your medical history and lifestyle to identify toxins and help establish a treatment plan with True Cellular Detox.
If you're ready to achieve optimal health and energy with detox, schedule an appointment with Salud Chiropractic today.

Posted In: Chiropractic Cellular Detoxification