Why You Should See a Chiropractor for Pregnancy Back Pain
Why You Should See a Chiropractor for Pregnancy Back Pain
Written By Salud Chiropractic on August 16, 2021
---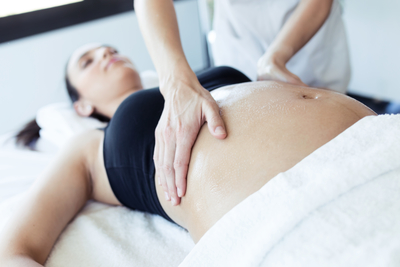 Women have a 50-50 chance of experiencing back pain during pregnancy yet statistics show only a fraction consult medical professionals for help. What Dr. Farrell of Salud Chiropractic in Rohnert Park wants you to know is you don't have to suffer for the duration of your pregnancy. Chiropractic care is an excellent, drug-free way to get back pain relief, and it's also safe for baby.
Chiropractic for Pregnant Women
Pregnancy triggers back pain when the fetus's growth causes the pelvis to tilt. This puts an extra 25-35lbs strain on the lower back, hips, and legs. And once you hit the third trimester, your body goes through the final stages of preparation for birth. It releases hormones that tell your pelvis to get extra loose, which makes it harder for your spine to remain stable, often triggering a lot of lower back pain.
Studies like this one confirm the major pain relieving benefits of chiropractic care for pregnant women. The vast majority of patients in the study experienced pain relief, which then translated into an easier and birthing experience, including shorter labor time.
Gentle chiropractic adjustments can significantly relieve back pain by helping relieve tension, keep your spine healthy and stable, aid in blood flow (potential swollen feet relief), and provide immediate pain relief. When your body is more relaxed and in less pain, this allows you to sleep better, have more energy throughout the day and experience a healthier and more enjoyable pregnancy.
Get Chiropractic Care for Pregnancy Back Pain in Rohnert Park
Dr. Farrell is passionate and caring in everything that she does. Between her love of chiropractic and her love of serving humanity, Dr. Farrell is active in promoting health and happiness. However, she'll gladly share with everyone that the true joy of her practice is the large base of families that come for wellness care.
Dr. Farrell knows firsthand the benefits of chiropractic care during pregnancy and wants you to as well. We have equipment specifically designed to accommodate the pregnant body and your growing baby.
Have questions or need to schedule an appointment? Call us at (707) 206-9717 or go online and fill out our contact form.

Posted In: Chiropractic Low Back Pain Pregnancy Chiropractic