How Healthy Choices Improve Your Immune System and Wellness
How Healthy Choices Improve Your Immune System and Wellness
Written By Salud Chiropractic on August 7, 2020
---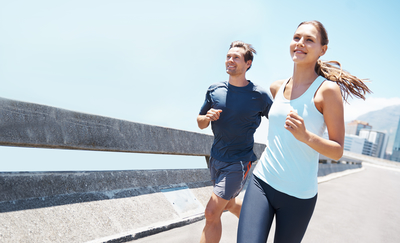 If you're looking to improve your overall wellness, boosting your immune system is an important step. However, with the addition of superfoods, fad diets, and other misconceptions, it can be confusing to get a straight answer.
While there's no cure-all to boosting your immune system superpowers, there are several steps you can take to improve your chances of fighting against bacteria and viruses. One of the #1 ways to strengthen your immune system is to get a chiropractic adjustment and taking supplements such as Zinc, Vitamin C, Chinese skullcap and Vitamin D just to name a few.
Why is Your Immune System Important?
Your immune system protects against infection, disease, and even helps you recover after injuries. It works hard to create, store, and distribute white blood cells that fight against bacteria by recognizing the unhealthy cells and quickly attacking the problem.
The immune system works throughout your body, with cells located in:
Skin
Bone marrow
Bloodstream
Thymus
Lymph nodes
Spleen
Mucosal tissue
Ways to Strengthen Your Immune System for Optimal Wellness
To improve your immune system, your first line of defense is focusing on a healthy lifestyle. The best thing you can do is make good choices to naturally keep your system healthy and strengthened against bacteria. Healthy lifestyle strategies include:
Eat a diet that's high in whole plant foods like fruits, vegetables, nuts, and legumes
Sleep for at least 7 hours per night
Take part in moderate exercises like walking or swimming
Stay hydrated on liquids that are free of sugar and calories
Avoid smoking and only drink in moderation
Wash your hands thoroughly
How Chiropractic Care Focuses on Wellness
Chiropractic care employs a holistic and natural treatment plan to keep you healthy. When you visit your chiropractor in Rohnert Park, you will learn new strategies that help you start an appropriate diet, learn new exercises, and maintain a healthy weight. The brain has a major part in controlling and coordinating the immune system. If there is a subluxation (nerve being pinched) that is effecting the nervous system then a chiropractic adjustment can relief that pressure allowing the nerve to function properly again and therefore the immune system functions better or improves. Your chiropractor will work with you to develop a personalized plan built on your needs for a more long-term healthy future.
Improve Your Wellness in Rohnert Park
Your immune system works hard to keep you safe every day. However, you must work just as hard to reduce your risk of infection and disease, especially as cold and flu season approaches. Dr. Angelica Farrell, D.C. at Salud Chiropractic will help you discover natural ways to live a healthier lifestyle that will improve your immune system.
To boost your overall long-term wellness, schedule an appointment at Salud Chiropractic today.

Posted In: Chiropractic Improving Immune System